I've watched several friends build mini-H quads as their first builds and struggling with wiring them up.  There had to be a simpler way.
Instead of the rat's nest of wires that most of us end up with, hard mounting the usual components on a power distribution board makes things clean and simple.
Most people that fly the mini's use the ImmersionRC 5.8 video transmitters.  With its filtered 5v output it's easy enough to use the Pololu 12v step up to power all the usual suspects in board cameras that everyone prefers.  Some people seem to like using voltage alarms but more and more people are using OSD's to monitor their voltage so I've not only included a place for the 12v step up but also the HK Super Simple OSD.
This OSD can be modified to show RSSI values for those receivers that have an output for them. Usually 100% shows roughly 30-35v and 0% shows 1.5v or so.  This is an available option as well.
FEATURES
Plenty of pads to wire all your ESC's and other items.
Positive connections are on top, ground connections are on the bottom. With easy

RED

/BLACK reference.
For those running 4s setups, its easy to use a 12v step down in place of the step up. As well as with a simple jumper, run everything straight from battery voltage.
Simple PDB is designed to fit most mini quads.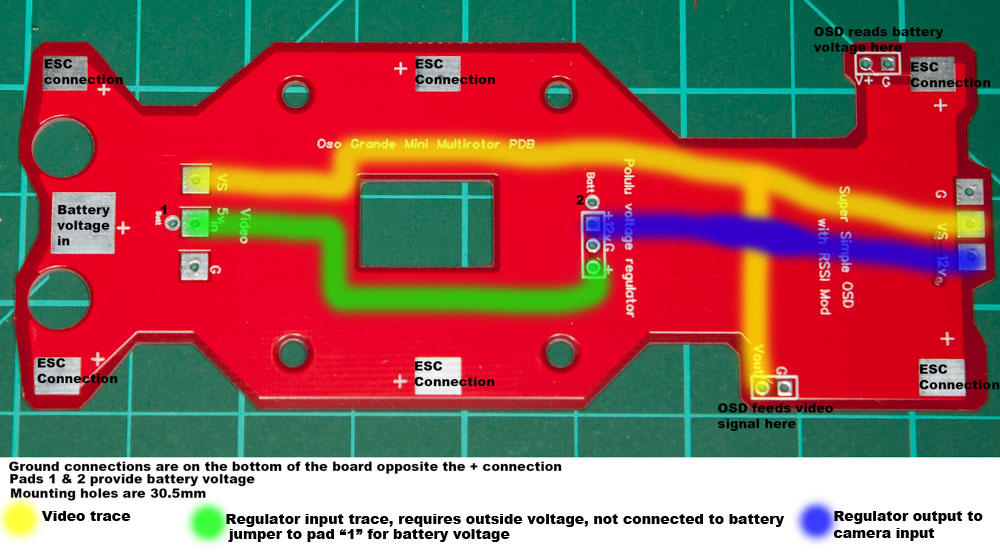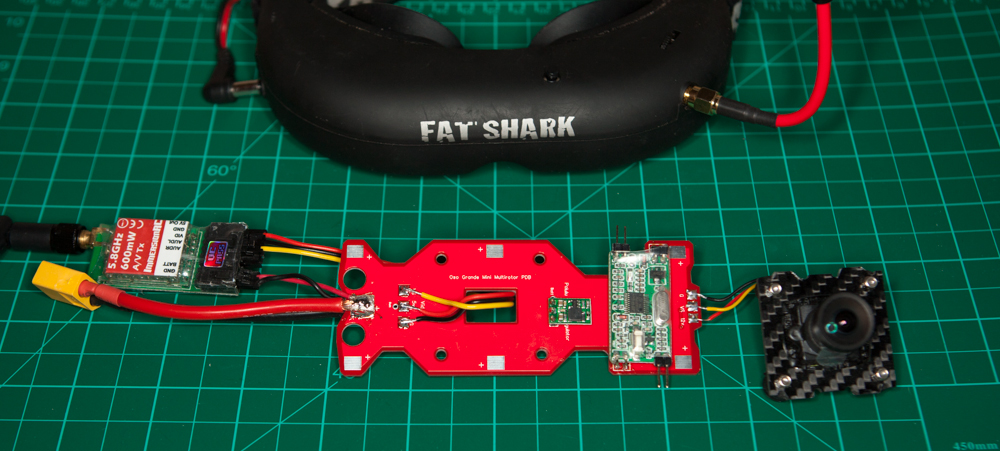 Do NOT use metal hardware with this board, use nylon standoffs and bolts
PDB's can also be found at
&
&
For those in Canada, for faster shipping!
Buzzhobbies


For those in Australia for faster shipping!